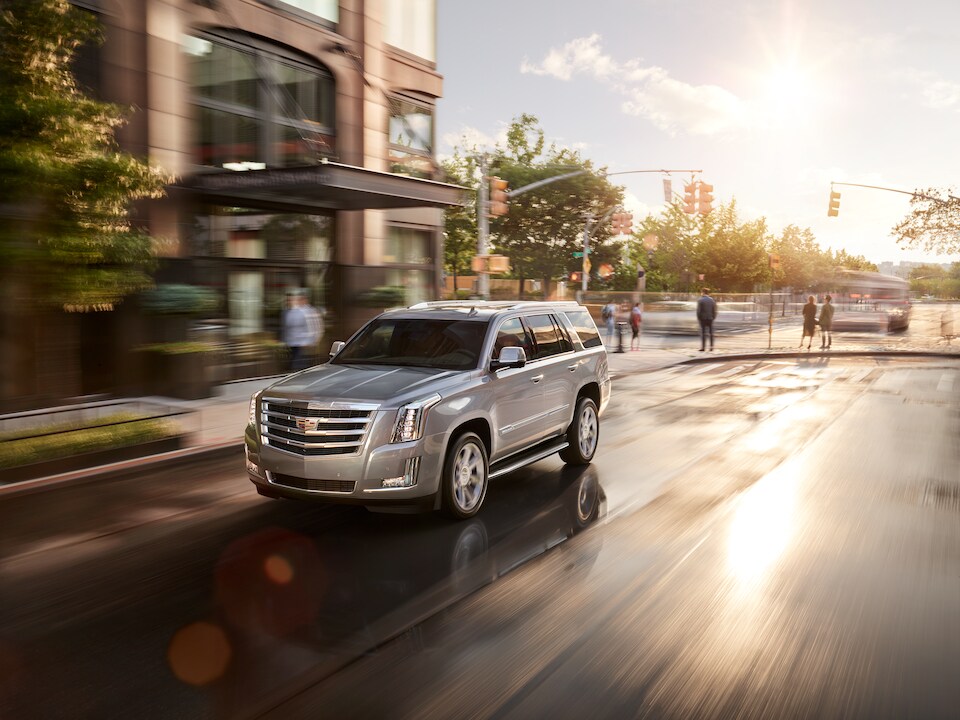 The Cadillac Escalade SUV model has proved itself as a true icon within the automotive world over its many years of success and wild popularity since it was born. This vehicle truly is miles ahead of those mainstream full-sized SUV out there in the industry, and we are absolutely thrilled that our customers can currently find Cadillac Escalade models within our wide range of pre-owned inventory near Nashville here at Music City Autoplex!
The Cadillac Escalade is a big SUV that boasts bold good-looks. It possesses tremendous power under the hood, which provides enjoyable driving-thrills whenever you put your foot down on the gas pedal behind the wheel of this extraordinary vehicle.
It's not all brawn either, as the Escalade also has plenty of brains too! Thanks to state-of-the-art technology, many luxurious creature comforts, high-quality materials, an intelligent design, top-notch safety features, countless of premium amenities, and also sophisticated smartphone-connecting capabilities, the massive interior cabin of the Cadillac Escalade indeed is almost impossible to resist!
And with the help of the hardworking specialists over at our financing center, we're confident that you can find a lease or loan offer for a used Cadillac Escalade here that works well with your budget.
Please feel free to come visit our dealership whenever you'd like to test-drive your favorite pre-owned Cadillac Escalade that is currently here on our lot!