When you stop and think about full-size SUVs, the Chevrolet Tahoe is sure to be one that springs up in your thoughts. With astonishing power from the solid engine, and convenience of space that's seen in the seating configurations and storage for cargo, searching for a used Chevy Tahoe for sale in Madison may be the pre-owned SUV match your traveling requires.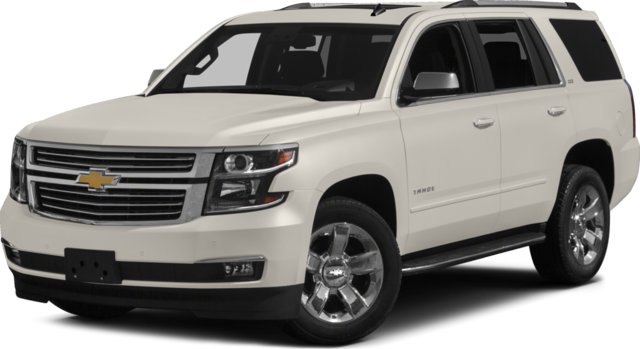 Why purchase a used Chevrolet Tahoe at our Madison used car dealership?
From third-row seats that can be accommodating when you need that extra passenger space to significant cargo space that can fit luggage for a long road trip you are going on or sport gear that you need to haul, buying a used Chevy Tahoe offers a load of functionality to enjoy. With its full-size design, it has that essential length you need in an SUV when storing the longer items you come across.
In addition to the Chevy Tahoe and its availability to seat seven or eight passengers, if you are looking for an SUV that can tow, and at a reasonable price, purchasing a used Chevrolet Tahoe can be the right addition. The strength and durability that the Chevy Tahoe offers can be your ideal mixture to efficiently haul your ATVs, a small boat, or pop-up trailer.
The commanding stance of a Chevy Tahoe is another benefit to the full-size SUV. You can drive with confidence on the Madison area roads with its high position while on the streets that can provide enhanced visibility. And with 4-wheel drive that Chevrolet Tahoe SUVs offer, you get a powerful and stable performance whether it is on- or off-road.
At Music City Autoplex, we want our customers to get the used SUV you want without trouble. To make things simple, you can conveniently shop the used Chevrolet Tahoe models that we have available right now online and go through pictures and specifications to see if it is the one. We always welcome you to schedule a test drive, too!