Customer Testimonials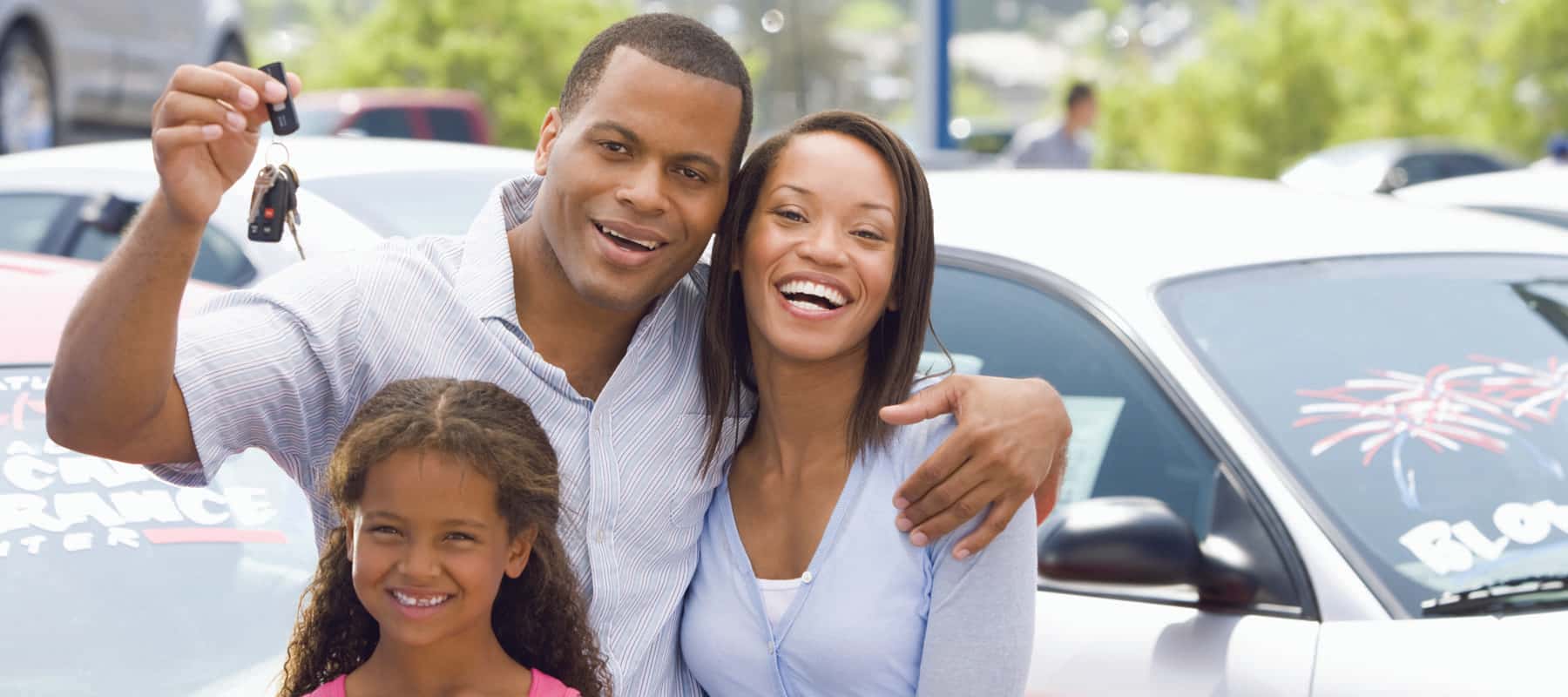 Loren was absolutely amazing. Will definitely be my go too for all my vehicle purchases.
Robert Thomas was amazing and so helpful during my process. He was very patient and understanding of my needs. It's hard to find genuine salesmen now am I appreciate that he is one of those ! Definitely recommend!
Music city auto plex is the best place to get an affordable vehicle. April got me into a vehicle that I loved and has made the process of getting into a car the best experience yet! Thank you for all your help!
Very helpful and very welcoming glad to be helped by octavis and Lauren
DJ was awesome to deal with. Financing got a little messy but we were able to resolve it quickly.
Graham was easy to work with. Very agreeable and courteous in his presentation of different used cars we looked at. Ended up buying a Lexus is 250 Very happy this far with this purchase. Would definitely recommend Graham to friends and family
Everything was simple, easy explained. Great service
Echo and Marty were great. Next time I need a vehicle, I'm coming here first.
Much appreciative of our sales rep! He worked fast and with ease to get me the car of my dreams.
My guy Martin went above and beyond. Reached out to him regarding a new Ram when I pulled up he had it ready for me to take it for a spin. Not once did he push me on the sale it was like I was taking a drive with a friend. If you're looking for someone to take care of you, you need to go see Martin! Once he's got you in your new ride, make sure you get Cody in finance!!! Once again just felt like I was having a conversation with a friend. Amazing group to ...
I never met someone so patient and lovely talking to! She was so sweet during all the process! Thank u APRIL
April was great she took the time out to help us get a car 🚙 when everybody else declined due to a collection but I am very grateful and thankful I would recommend this to everyone that's working on or rebuilding your credit very nice atmosphere and friendly staff .
Great job by DJ Hughes … he created a great customer experience and I enjoyed working with him.
chloe was amazing she helped me get into a car the same day and set me up with the best financing i could find im so thankful for these guys i definitely recommend 100%
Had my eye on a nice truck, low mileage. Octavis was very helpful in communicating what was available and working with financing to get it in the price range monthly we were looking for. I'm set for a good time but if a new vehicle is needed. Would recommend here
I've been to this dealership twice and have had Graham twice. Both time he was so helpful and very nice to me! He made sure to find what I wanted and loved and made sure I could not only afford it but enjoy it.
I came in to look at truck I had seen on their website while I happened to be at another dealer down the road. I was partnered with DJ, and the entire experience from start to finish was the most positive truck buying experience I've had. DJ, Chris in finance & Kimberly were over-communicative and ensured my complete satisfaction through the extra steps we had to take with additional finance paperwork & they also issued a repair order for a malfunction in the passenger step which was completed on within an hour of my scheduled appt time. I couldn'...
I contacted Graham Collins at Music City Autoplex. He went above and beyond to help me get financing. I didn't expect to be leaving with keys in my hand and a Proud new owner!
Ecko was a fabulous salesman. Made the car buying experience great!
I came to MCA a few months ago with a friend to purchase her first car here. They also have a referral bonus so I came back since the service with J Mason is great! Will be recommending to peers in the future!
Caleb was a great salesman to work with . Very knowledgeable about the vehicle I purchased
My salesman Gaddy was awesome
Actually solid service, Frankie was super helpful
Robert Gaddy is a lifesaver. I told him what I wanted, and he made sure I got that and much more!!! GEAUX check him out!!!
Ecko was awesome he definitely took his time to make sure I was well taken care of with my purchase. Don't hesitate to stop by and see him, you won't be disappointed. Thanks Ecko!
Ulysses was great to work with and was very professional.
We recently purchased a Dodge Durango from Music City Autoplex and had a great experience! We worked with April and she was AMAZING! Super sweet and so patient with us as she worked through all of our questions. The best experience we have had at a dealership hands down!
Thank you Chloe for your outstanding service........And helping me find the rite vehicle for me and my family......
J and Joey were solid. They were patient with my searching and flexible with my needs. They helped me get out the door with the right vehicle at my budget and it was great hanging with them during the process. Will definitely be Buying/Trading with these guys in the future. Loved the whole experience with Music City Autoplex.
Great experience! Frank was my salesman. Our credit wasn't good at all. I had a 10-year-old trade-in and a little cash. They got me into a nice ride — not the best truck on the lot — but he gave me a couple choices and I was happy with the options. Good people here. Check them out!
Joey was my sales rep and he was very easy to work with and very helpful! He was never pushy and answered all my questions! I would recommend seeing him.
I worked with Graham he was awesome!! Straightforward and very nice to me I give 5 stars you guys have to come see him !!!
Chloe was an amazing sales person! She listened to everything I needed and wanted in a vehicle and found the best fit. They finance team worked hard to get the best deal possible.
April was amazing she listen to what cars I like from there website and went with a car that fit my budget and I love my new car.
Very responsive to questions. Respectful of my time. My sales person, Echo Brandon was very knowledgeable and easy to work with. Unlike other car buying experiences I've had, I never felt Echo or anyone else was putting any pressure on me. Great experience.
My needs and what I could afford was very much taken into account and met. Thank you Mr. Mason
This dealership has a great selection and the best service I've experienced while car shopping. I was excited to come in, and was more than happy with my experience. No pressure, full understanding of each detail - especially the important paperwork. The best part, Mr. Buchanan made dreams happen with no regrets. Thank you & if you're thinking of checking these folks out, it's definitely worth your time.
The Best experience ever. The atmosphere is great, they have food and games. The staff is courteous and kind. No service issues of any kind.
Go see GRAHAM! Such a nice guy, and willing to work with anyone to help them. Great place. Great people. Great selection to choose from.
Our salesman DJ was very friendly and kept us comfortable with all dealings.
April was great. Very patient and understanding. Ask for April she will take care of you.
Every one was great made you feel like you was at home great people and real good cars
It was a great experience buying a car from here! I would recommend them to anyone.
We all know how intimidating it can be going into a dealership for a car. Chole was very chill, laid back and patient it was awesome!! It feels great knowing someone was really looking out for us and genuinely wanted us to feel comfortable about the purchase. Don't wait, run over to Music City Autoplex where they'll get you right!
Buying a car from Music City Autoplex was a wonderful experience. Echo was extremely knowledgeable and kind and made the process simple and easy. I would recommend Music City Autoplex to anyone looking for a vehicle.
This is the most family friendly car dealership I have ever been to. The people who work here work hard to get you into a vehicle. The salesmen don't pressure you like other dealerships do. They are very kind and understanding. I highly recommend them to anyone who don't have perfect credit. I will be back in my future purchases. I honestly can't thank them enough for my new car.
They were so great! Chloe and Graham were VERY wonderful to work with!
Ecko was very professional . Great service
It was a nice, clean place and Mr. Gaddy and Loren Vinett was great to work with.
From the moment I spoke to Ulysses Butler on the phone til we signed the final paperwork we had the best experience buying the vehicle we wanted I highly recommend Ulysses and Music City Autoplex
Thanks Chloe for helping with my purchase of the 2020 Tundra TRD Pro.
Martin the dealer was hardworking and dedicated with us since early in the morning till late at night to get me a car.
Best car buying experience ever! Ecko was very sincere and helpful throughout the entire experience. We appreciate all his help in buying our new car!
People were great there. Smooth process for buying. A+
Frankie did a good job helping me
MCA customer service is A-1 ! You can tell people enjoy what they do . Hunter was awesome! He was patient and paid attention to make sure I got everything I wanted in my truck . Highly recommend!
Awesome service Loren helped get me in a new car that I love so much. They will help you and get you rolling
Chloe was wonderful in helping me find the perfect truck. Go see Chloe!!!!! 😀
They were not pushy and willing to work with me
Graham is the man to see! He is very patient and honest. I finally found the jeep for me and would gladly do business with music city autoplex again!
Loren is such a great help. She has the best customer service and we just loved her personality. She made this simple, easy and quick. She deserves another saleswoman of the year award!
Sales people always are on they're best behavior because they obviously want to sell you a car but I got a genuine good feeling with everyone at Music City Autoplex and they will have my business in the future.
Echo was pleasant to work with.
Was not happy with the interest rates, but that was not their fault. I did have a bit of a wait to sign docs as they were pretty busy. Over all it was a Fairly pleasant experience.
Wow!! Where to start? This place is absolutely amazing. From the first time I contacted to the time I walked through the door. The hospitality that was shown to us by Marty made it feel like home. Martin Toledo was the best sales person I have ever dealt with at a dealership. He told me that we would walk away with a car and we did! I've had problems getting a car in the past but this place went out of their way to make sure we got into a very nice spacious vehicle. They went above and beyond ...
DJ Hughes was very helpful in making me feel comfortable in the buying process. Thank you
WENT IN YESTERDAY TO SEE MR.GADDY I WAS SENT TO HIM BY A FRIEND TO SPOKE HIGHLY OF HIM. I CAN TRULY SAY HE DID NOT DISAPPOINT ME 100% SATISFIED
Shout-out to Graham for making sure he did everything he could to put me in a vehicle I wanted. Come get your car's from here
Graham Collins was very patient, understanding, and willing to help us get in the right vehicle. Highly recommend!
Had a great time Hunter Pelham helped us out.
Process was smooth and hassle free. Thank you Ulysses Butler for all of your help!
Ulysses Butler did a rapid and great job helping me get the exact car I wanted! I appreciate he was not pushy and very personable and patient.
Great guys. We're from Louisiana and purchased our vehicle from here. Martin & Hunter were great salesman to work with. Martin stayed in contact and kept us updated during the purchasing procees & sent great pictures and videos. Would definitely recommend doing business with these guys at MCA.
Yes Mr Gadey & Mr DJ Hughes helped me find a vehicle that was right for me & they was really patient to make sure that I was taken care of so if you need a car come to musiccityautoplex and make sure to ask for one of these guys they will help you tremendously.
I was lucky enough to work with Joey Johnson. He was the best. He took care of all my needs and made sure I got the car I really wanted.
She did great! Very helpful
This a great dealership. My wife and I have each purchased two vehicles from this dealership. Ulysses was my salesman rep this time around he was fantastic! He extremely patient and answered all of my questions and was honest throughout. They will continue to earn my family's business.
We Recommend Graham Collins! Really couldn't have had any better service and hospitality than we received from Graham! We had a great experience and will definitely be contacting him in the future for any other car purchase!
Overall experience was wonderful. Everyone was very nice and welcoming.
Robert Gaddy is the absolute best car salesman in the world, This is my second car from him my wife got her car from him my sister in laws also. In 2015 he put me on a plan when he was at another dealership I followed that plan and as of today I can and purchase the car of my dreams. Thank you ROBERT BIG DADDY GADDY you did you thang again. Our family will follow you wherever you go.
Our sales representative Hunter was very professional, he was a pleasure to do business with, my only complaint with Music City Autoplex was that it took longer than we had expected to get the paperwork processed, no fault of Hunter. Would recommend Music City Autoplex to friends and family.
Frankie did a great job explaining the details of our truck buying process. He was kind and efficient. He was not the pushy salesman that you get at other dealers. The whole buying process went very well. I will come back if I ever need another vehicle.
Best advice I can give is to deal with DJ Hughes. He's awesome and a wonderful personality, if it hadn't been for him I'd walked out. If you want to feel like a burden, then use Robert Gaddy. DJ Hughes and one other man was basically the only ones out of like 20 employees that made you feel welcomed. I give them 5 stars for them 2 people, that's it.
Chloe took care of us and man oh man was it an experience. She was great, very quick to make the sale happen. I definitely recommend her so go see Chloe! 💪🏻🔥
---