How To Clean Leather Car Seats

---
When you're driving around the Nashville area, you want to ride in style as you're going to a great restaurant in Gallatin or another fine destination near Hendersonville. One great way to do so is through leather seats, but if you don't take proper care of leather seats, they can get dirty. Here at Music City Autoplex, we'll help you with advice on how to clean car seats as good as our advice on how to value a trade.
Cleaning Leather Car Seats By Vacuuming
The first thing you should do when cleaning leather car seats is vacuum the seats. This is where a portable electric house vac or a larger shop vac with a hose attachment comes in handy. However, you want to take great care not to damage the seats while vacuuming, so be sure to be gentle on the seats.
Cleaning Car Seats With a Wipe Down
The next step in how to clean car seats is giving them a wipe down. Again, you'll want to avoid damaging the seats, so you should invest in a microfiber cloth to remove the dirt that accumulates on leather car seats with repeated use. Another must is to use a cleaner that will not damage leather seats.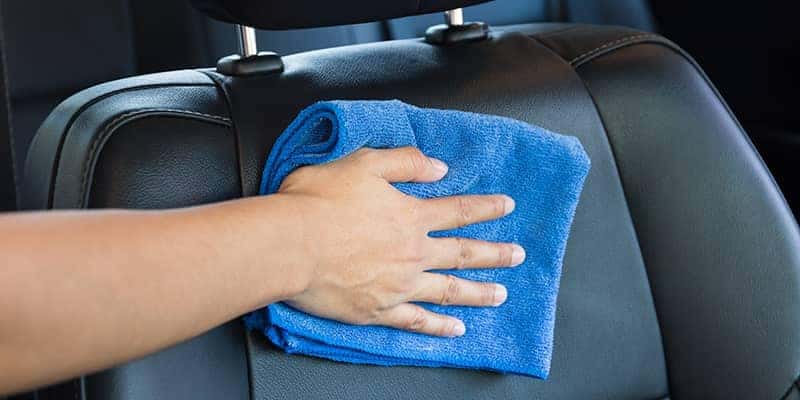 Cleaning Leather Car Seats With a Leather Conditioner
To keep your leather car seats looking great as you ride around Clarksville, you should treat your cleaned leather seats with a leather conditioner. Lots of places sell conditioner for leather, but you'll want to find one that's water-based and does not have any silicones or waxes. That way, you'll get spectacular looking leather with less risk of damage.
Finish Cleaning Leather Car Seats By Buffing
Finishing the job is as easy as buffing the leather with a dry microfiber cloth. When you're done, gently rub the microfiber cloth in circles on the seats. We can't stress it enough. You should rub in soft motions to avoid hurting the seats.
Music City Autoplex Has Madison's Best Cars
Music City Autoplex is an uncommon dealership. What does that mean? It means we go the extra mile to win customers' trust through our honesty and our integrity. When you walk into our dealership, you can see for yourself why Nashville trusts Music City Autoplex to give them a fair price, even if they need a fresh start. Contact us and we'll tell you all about why we're the best.